Ben Gurion Airport Departures Area (Wikipedia) New Israeli Prime Minister Naftali Bennet is facing his first major crisis and it concerns a resurgence in the Coronavirus. Now even vaccinated foreign tourists will need to wait until at least August 1st to enter Israel. The Israeli government took the drastic decision to delay the reopening of the More...
Halio is an Israeli startup which develops proprietary chip s for deep learning on edge devices. Globes reports that More...
Equinom Team (from Company Press Release) Israeli startup Equinom is an agtech company offering plant based nutrition More...
Mally Bitzur-Parnes, CEO and Partner at Tefen / Photo credit More...
Moshava Philly (Facebook) Moshava Philly is a food truck which offers Israeli delicacies. Moshava was uninvited More...
IAF Pilots Operation Opera Photo: IDF Archives and the defense establishment Forty years ago the Israeli More...
PM Bennett speaks with President of the US Joe Biden / photo credit (Courtesy) – Ariel Zandberg Israeli More...
Fireblocks co-founders Idan Ofrat (from right), Michael Shaulov and Pavel Berengoltz (PR Pic) Fireblocks More...
Google has been accused by its shareholders of hiding security risks. These shareholders decided that they More...
Allen Weisselberg Donald Trump NBC News Clip Screen Capture Allen Weisselberg is the chief financial officer More...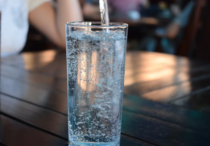 Researchers at Tel Aviv University discovered that water formed from the air in the center of a metropolitan area, met all...
by Contributing Author With all the surges in online gaming and gambling, online casino reviews have become more important. Written by...